Coastal Metal has been specializing in custom metal work in Palm Beach County since 1977 for both residential and commercial projects. From pool screens and custom aluminum gates in our residential projects to shutters and ADA railing in our commercial projects, we've been providing quality work to the community.
Coastal Metal has also completed metal projects around the world. We've worked with the best materials and have the industry knowledge to best serve you. That's why we use the best, high quality products to ensure you get the best work that will last. To learn more, take a look at our team below or contact us today for a free quote!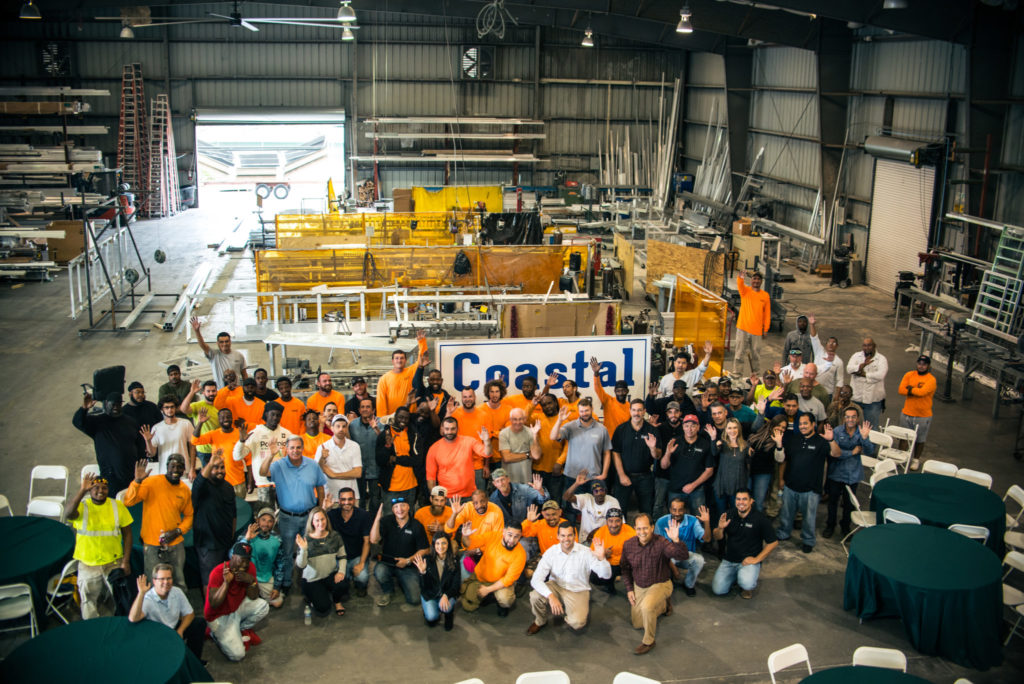 With over 90 employees, and a 30,000 square foot manufacturing facility, we have the resources and experience to get your job done right.
---
In addition to our business in South Florida, Coastal Metal also owns A&R Ironworks, located in Atlanta, GA. There we have 50,000 square-foot facility, with over 50 full-time employees, and we specialize in large-scale commercial projects. Take a look at our offerings here: A&R Ironworks