How do you cover up unsightly equipment in a way that keeps people out but doesn't detract from the style of the building? An aluminum screen is a great way to cover up equipment without taking away from the style. It can also keep people away from expensive equipment. The Coastal Metal team can work with you to provide custom metal fabrication and cover up areas that can detract from the curb appeal of your business.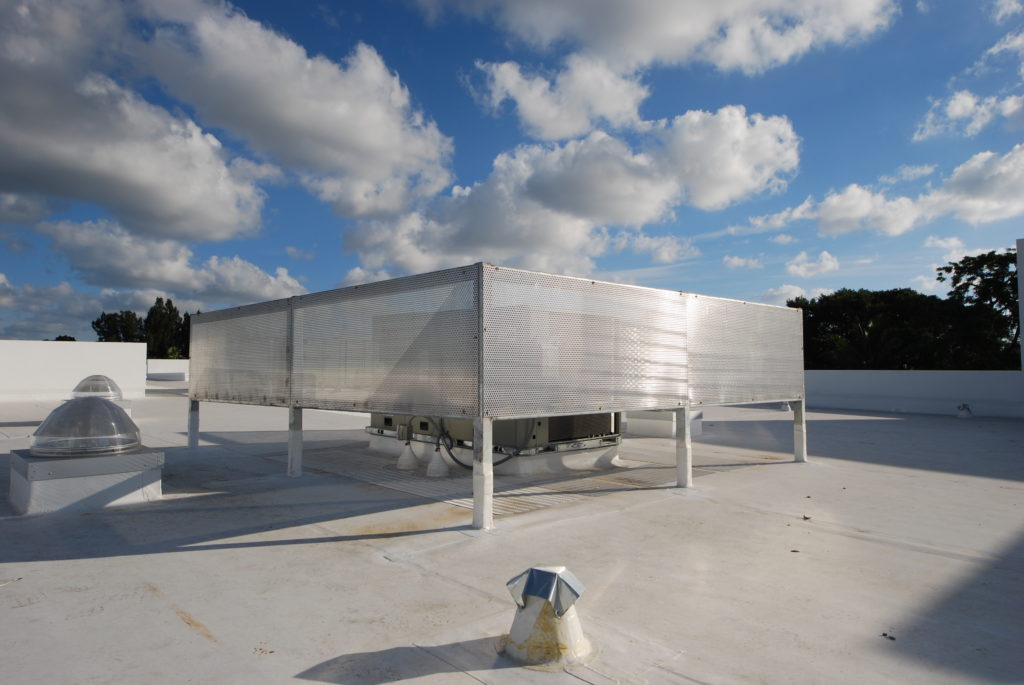 ---
Coastal Metal will fabricate something that will fit perfectly with the façade of the building. From standard metal screens to more stylistic ones, our highly durable aluminum will withstand the elements and keep people and animals away. Coastal Metal Products has been helping fit custom metal work in Palm Beach County projects since 1977, so we can help you get the best equipment or garage screen for your commercial project!
---
Take a look at some of our work:
---
Contact us today about an equipment screen for your commercial property.